Summer with The Write Focus
How's Summer with you?
At The Write Focus, we are wincing whenever we step outdoors. After a wettish June with moderate temperatures, July brought the sudden onslaught of high temperatures and dry days. That means fine mornings in the shade until the sun and steam of summer drives us inside.
The best way to beat the summer's heat is with distractions. The best distractions give us an incentive to achieve more and more. How do we achieve more and more? We set and pursue our writing goals: Write More, Learn More.
Write More this Summer
The Write Focus featured the June Writing Challenge. Host M.A. Lee set a goal of 1,000 words per day, starting on the 1st and continuing to the 30th.
In addition to the weekly check-in for the Challenge, each of June's Wednesday episodes offered information about writing.
1st, the Stages of Writing, original idea to proof-plus & publish.
2nd, the age-old writer question of Plotter / Pantster / Puzzler and the 7 Steps of a Perfect Scene.
3rd, Writers and their Ideas
4th, Vaccine against the Writing Doldrums and commentary on an excerpt from Phyllis A. Whitney's Guide to Fiction Writing.
The final Writing Challenge Check-in occurred at the first of the July 5 episode.
You can replay this challenge anytime, to receive ideas for your own craft and productivity.
Learn More this Summer
All through July and August is a series on Branding: the Way Writers Reach Readers. We talk brand creation for a book, a series, and a writer's business.
Successful examples from previous bestselling series and authors focus on Ellis Peters' Cadfael series, Tony Hillerman's Leaphorn & Chee Navajo mysteries, and Elizabeth Peters' Amelia Peabody series.
We capture browsing readers with 3 Glances and 6 Keys, all to develop the best cover, titles and taglines, and market copy (blurbs) for our books.
The series closes out with developing a short video script. The advertising world tells us that buyers need 7 sights of a product before they commit. Short videos are an active and interesting method to snag the readers' attention for a couple of those "sights".
Coming at Summer's End
September starts a series on story structure: Plot ~ the foundation for every story.
Start with character, the writing gurus say [which we did, last January 🙂 and Discovering Characters concluded in May]. The gurus are right about writing. Now we the best plot structure for our characters. To improve story craft and flow / pacing, we must focus on Discovering Plot.
Autumn's Coming
Our next newsletter update will be in October.
Don't sweat the Summer heat and humidity too much!
As always, thanks for listening to The Write Focus. We focus on productivity, process, craft, and tools. Our podcast is for newbies who want to become writing pros and veterans who are returning to writing after years away.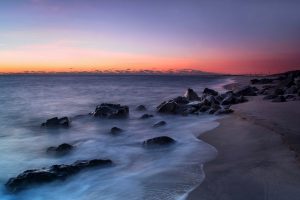 For more links and resources, visit www.thewritefocus.blogspot.com .
Listen on your favorite podcast site: from Apple to YouTube, Spotify and Podbean (my favs), Google Play, Amazon Music / Audible, Samsung and Player FM, Podcaster, the rivals iHeart and Tune-in, and too many to list.
Here are links to the easiest:
My favorite podcast is Podbean. https://eden5695.podbean.com/
YouTube direct link to the Mixed Miscellany playlist: https://www.youtube.com/watch?v=Na5LXb-83iM&list=PLXi3M_aM-d7ISCaEcoK4JV5wSUkGCmx_Z
Apple https://podcasts.apple.com/us/podcast/the-write-focus/id1546738740%20
Spotify https://open.spotify.com/show/4fMwknmfJhkJxQvaaLQ3Gm?si=ffeb71ed17c3409d
Amazon/Audible https://music.amazon.com/podcasts/062ecc60-d61c-432a-ad99-8234c1044ef1
ListenNotes https://lnns.co/y_Jg5rpaMNo
Google https://podcasts.google.com/feed/aHR0cHM6Ly9mZWVkLnBvZGJlYW4uY29tL2VkZW41Njk1L2ZlZWQueG1s