Writers Ink welcomes you!
Writers Ink Books offers Mystery, Suspense, and Fantasy
Visit each Writer's Page on this Website for Current Writing Projects.
Newest Release from Remi Black
Storm of Spells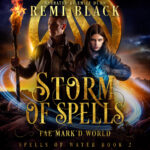 Storm of Spells is the second novella in the trilogy of Spells of Water. For information, visit Remi's page on this website.
Novella 1 is Torrent of Evil, a #fantasy trilogy filled with adventure.
Death. That was the omen that the crows and ravens brought to Inkeri.
Deep in the desert Idros Ahdreide, men had lost their lives in battle against a strange evil. A half-Fae wielder, Inkeri ventures to investigate.
Rhodren, baron of the Bois Argent, and his troop are confronted by a flock of crows and ravens and then slavering panthers.
The Ahdreide has predators aplenty, all willing to feast on the wariest of travelers. What enemy marshals these dangers? What evil lurks at the Archais?
Visit here for more information.
If you like elemental power battling twisted sorcery and cold steel clearing paths through magical monsters, then you will love the adventures in the newest Trilogy, just started ~ Spells of Water.
Newest Release from M.A. Le

e ~ ebook and Paperback ~ Audiobook Coming Soon!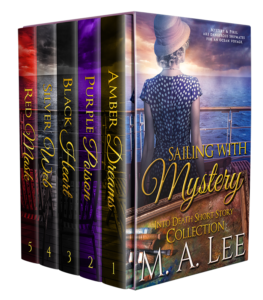 Sailing With Mystery ~
Travel presents opportunities to meet new friends and see new places. Isabella also encounters puzzling crimes and dangerous intrigue as she sails from England to India.
5 Short Stories following Isabella's itinerary.
"Amber Dreams" ~ a stolen diary / "Purple Poison" ~ poison pen letters / "Black Heart" ~ pranksters /
"Silver Web" ~ jewelry theft / ~ "Red Mask" ~ fake identity
The cover designer and I have done something completely different. Each short story cover is a watercolor illustrating Isabella's journey while the realistic collection cover combines elements of the previous Into Death covers and branches into a new direction.
For more information about the collection and the various stories, visit M.A. Lee's page on this site or read this blog post.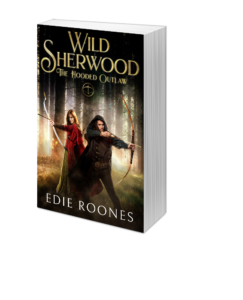 Newest Release from Edie Roones
The Hooded Outlaw
When Robin Hood escapes a trap set by the Sheriff of Nottingham, he never expects to meet the love of his life, Lady Marianne d'Airsey.
Then a greedy baron and the crooked sheriff plot to steal d'Airsey Manor. How can Robin, Marianne, and his men prevent Prince John from granting the manor away from her family?
Dangerous Faeries Lurk in the Forest
Fantasy Freebie from Remi Black!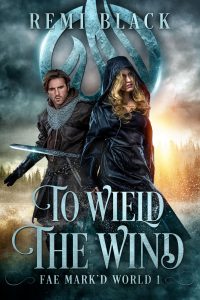 Elemental Magic. Dark Fae allies. Treacherous Shape-shifters. Twisted sorcery.
Interested in Fantasy? Sign up for Remi Black's newsletter, published seasonally.
Receive To Wield the Wind, novella 1 of Spells Of Air. Here's the Book Funnel link.
On a mission for the Wizard Enclave, Orielle ventures into the Wilding, a strange frontier filled with magical creatures. There she discovers sprites and wraiths, gobbers and wyre.
All view her as prey.
Never adept with magic, she allies with Grim, a swordsman who wields elemental power. With him as guide and guard, she heads for Iscleft Haven, hoping to renew the alliance between the Enclave and the Haven.
Can Orielle and Grim reach the Haven without falling to the wyre and the gobbers? Or must they bind themselves to Lady Bone and ride the Wild Hunt as the newly chosen of a Dark Fae?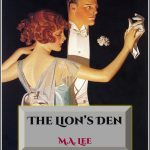 Freebie From M.A. Lee! The Lion's Den
Jack Portman had never forgotten Filly Malvaise.
Then she walked into his local pub and into the clutches of a loan shark.
Can he rescue her before she falls victim to evil?
The Lion's Den is a brief novella set in London of the early 1920s with the Bright Young Things. The returned soldiers of the Great War have settled uncomfortably into their lives.
Although this story is not part of a series, Filly and Jack were originally introduced in the 2nd book of the Into Death trilogy, Christmas with Death.
Available as a free novella when you subscribe to M.A. Lee's newsletter: click here.
Freebie from Edie Roones! "The Poisoner & the Faerie Huntsman"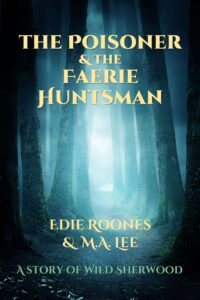 Never reveal weakness to a Faerie.
Escaping a false accusation of poisoning, Melly and her hound seek refuge in Sherwood Forest ~ yet the Nottingham guard who accused her is on her trail.
That night, she encounters the black hounds of the Wild Hunt. Then the Huntsman arrives.
Has she fallen into greater trouble?
Available as a free Short Story when you subscribe to M.A. Lee's newsletter. Click Here.
Link to our
nonfiction Website:

Write. Learn. Live.
Write ~ includes everything related to our Think like a Pro Writer series.
Think like a Pro ~ 7 habits to cultivate
Think / Pro: A Planner for Writers
Old Geeky Greeks ~ Write Stories using Ancient Techniques
Discovering Your Novel ~ write a novel in a year
Discovering Characters
Discovering Your Plot
Discovering Your Author Brand
Discovering Sentence Craft
Discovering Your Writing ~ the Discovering books 5, 6, 7, & 8 bundled to help your travels in your epic writing journey.
Just Start Writing ~ Inspiration 4 Writers 1 / M.A. Lee
Write a Book in a Month ~ Inspiration 4 Writers 2 / Remi Black
Enter the Writing Business ~ Inspiration 4 Writers 3 / Edie Roones
Learn ~ a few side tangents from the writing and living pages. ~ The Blog. Currently on Poetry, Writing Techniques, and the New podcast :: theWriteFocus
Live ~ planners to improve the four parts of life: body, mind, heart, and soul.
2 * 0 * 4 Lifestyle :: intermittent fasting and more.