The first book in the Fae Mark'd Wizard series, Weave a Wizardry Web, published on this day five years ago.
What's a Fae Mark? That's an interesting question.
More books in the Fae Mark'd World:
Dream a Deadly Dream
Sing a Graveyard Song
For more information, visit Remi Black's blog https://remiblack.blogspot.com/2021/05/weave-wizardry-web.html
View the Trailer https://youtu.be/jePz27U2Y6U
Fetch the 1st Fae Mark'd Wizard Epic Novel below!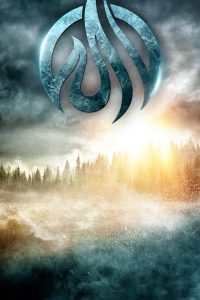 Alstera is the greatest of the young Enclave wizards, granddaughter to the leader of the Enclave. Yet the wizard leaders thwart her wish to fight sorcery. Desperate to do something, she explores ways to increase magical power. Her search leads to the Nexus, a forbidden spell once used to enslave wizards.
Recalled from her command of Chanerro Pass, Alstera's Aunt Camisse argues that the Enclave must enlist help from Faeron to defeat Frost Clime. The leadership ignores her.
Shape-shifting wyre are in the Enclave and targeting wizards. A sorcerer controls them from inside Enclave walls.
And rumors of vile blood spells increase the danger for both Camisse and Alstera.
Weave a Wizardry Web begins the dark fantasy saga of twisted magic against foul sorcery and the dark corruption that people can sink to.
The grim Fae Mark'd Wizard dark fantasy series continues with Alstera in the novels Dream a Deadly Dream and Sing a Graveyard Song.
The Fae Mark'd World is an allied fantasy, not as grimly dark as FM'dWizard. The first novella in the Spells of Air trilogy, focused on the more fantastical creatures of the Wilding, is To Wield the Wind with Orielle and Grim.
Find it here.