Best Gift Ever!
This holiday season, consider giving yourself the best gift ever.
No, not diamonds. Not a car with a big red bow. Although those commercials are nice.
Not even a gift that can be placed under the tree and then unwrapped.
What would be the best present you could ever give to yourself?
How about this? Fulfillment of a long-time dream.
If your long-time dream was becoming a published writer, that's a wish you can fulfill.
Easily.
It takes a little commitment.
It takes a little courage.
And a ton of devotion.
A Gift throughout the Coming Year
New Year's Eve–which is only 20 days away, 20 days with at least 5 of those lost to holiday celebrations and even more to shopping and wrapping … yikes, we're only 11 days from New Year's Eve.
January First, the first day of the year, is traditionally the time to reflect over last year and consider the upcoming year. Everyone creates a list of resolutions for the coming year.
I Resolve Early
For my writing resolutions, I never can wait for January 1st—or even December 31st. The holidays have so many distractions that I want my coming year planned long before the first day of the New Year.
Typically, I do the thinking part of my reflection throughout November. After Thanksgiving, on the first Sunday of the Advent Season when I am appropriately grateful for all I've received, I create a writing plan for the next year using a calendar.
That writing plan is a series of deadlines for my projects from the beginning of the year all the way to the end.
The deadlines that are more than seven months in advance are more nebulous than tangible reality, but I find it helps to have a basic idea of where I want to go with my writing.
It helps to have a Wish List.
Especially when you are giving yourself the best gift ever.
This year-in-advance plan, set rolling, encounters disruptions before the end of the second season. I keep firming it up: the wishes that will become reality, the wishes that need to percolate longer, the wishes that have a little more consideration, and the wishes that might manage to crowd in.
By the start of September (eleven months after the initial plan), I know how much more I will be able to accomplish in the remaining four months of the year. Re-planning starts with the next Advent season.
You can Resolve at Other Times as Well
The first day of Spring is another good choice for reflection and planning. Spring is rebirth and renewal, the beginning sprigs of new growth shooting up from the newly warmed ground. Spring is an excellent time to re-think your writing life and plant your plans for your writing year.
Other writers wait for the blazing heat of Summer to shine the light on their writing. Conditioned by many years of traditional public schools, they view May as an ending. June becomes an opportunity to re-launch, to burn out the interferences with their writing.
Whichever time of the year that you select: Advent or New Year's or Spring or Summer or even any other time of the year, Be Resolved.
Set a plan for your projects. Consider how long they will take. Track the days; track the effort. Plan for your expenses (like cover designs) several months in advance, and you will have the money needed when the time comes for publishing.
Project by Project = Gift by Gift
Keep one project at the fore. Focusing on it creates a steady pattern of work.
Keep another project advanced on the burner, turning to it when you do hit those draining lags. It may be at the research or character development or scene blocking stage. It may be in its Winter, waiting for a final proof.
Keep a third project at the simmer stage, making notes occasionally as the mood strikes.
I've heard some writers talk about having four projects in the works.
I can only manage two active projects and one barely in the simmer stage.
And a couple that I think about occasionally. 😉
If you can juggle four projects—one in focus, another at the research stage, a third waiting for proof, and a fourth merely simmering—go for it. I can juggle that many for a little while. At some point, one of the balls gets dropped. When I become intent on finishing the focus project, I become laser-sharp on that one.
Notice: I didn't say completing the focus project. Remember from last chapter? We need to give ourselves a little objective distance from what we think is finished before we call it completed. Set it on the back burner and little it simmer a little while.
And with other projects already in motion, we can easily pick them up and keep working, accomplishing more and more of our goals for the year.
Enjoy Each Gift
When we move from finishing projects to completing them, we need to celebrate. Now is the time to tell others what we have accomplished.
Somewhere, I think it was Pinterest, I came across the following: uncredited and totally anonymous but absolutely genius. I've seen it other places since then. You can find various versions, most a little more foul-mouthed (foul-typed?), which people tend to like.
Set Goals.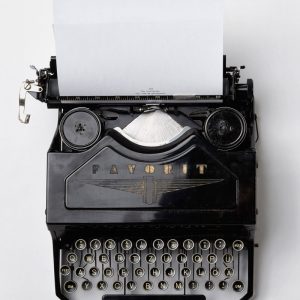 Don't Tell Anyone.
Smash the hell out of them.
Clap for your own damn self.
Repeat.
I quibble with only one part of that: the "clap for your own damn self."
When we celebration the completion of a project (not just finishing, remember?), we need to let people know. If you've completed a manuscript AND you've followed Robert Heinlein's advice and put it on the market (whether by sending to a publishing house or an agent OR by publishing it yourself), then celebrate with family and friends.
That celebration gives us something to anticipate as we grind through the drain-times of the next project.
Completion of projects and celebrating that completion will energize us as we enter the next project. No longer do we feel like Sisyphus, rolling an impossible boulder up an impossibly steep mountain. We know we can do it.
We've done it. We can do it again.
Wish Fulfillment, Gift by Gift, Project to Project
Set Goals.
Don't tell anyone. Not anyone. Not your bestie. Or your honey. Not anyone. Not even the cat. Or the dog.
You can tell the goldfish.
Smash the hell out of those dang goals.
Completing those goals may take months. Commitments might turn those months into years. Just keep advancing. Tracking our days. Knocking out the scenes, one at a time. Turning scenes into chapters and chapters into books.
Getting it done. Bam!
Celebrate. Unwrap that gift. Let everyone see it. Celebrate. Pop some bubbly.
Repeat.
The Think/Pro series of blogs are tied to the manual "Think like a Pro: New Advent for Writers", with the revised edition available exclusively on Amazon.
The Think/Pro planner for writers, which utilizes the many, many ideas and advice in the manual, is also available exclusively on Amazon.
Have you hesitated to fulfill your long-time dream? Don't know where to start? Not certain how you should start? Not certain that a little commitment here and there will ever amount to much? The manual can guide your start and give you direction throughout your journey. The planner will keep you on track, day by day, week by week, month by month, season by season.
Year after year.
Set goals. Don't tell anyone. Smash the hell out of them. Celebrate. Repeat. Year after year.
Best Gift Ever.
Merry Christmas.