Deadline on a Dream
Dream the Plan / Plan the Dream
Three years ago, when I made the decision to Think like a Pro, the approaching deadline for one of life's major transitions drove me to consider it.
Life's transitions include job changes, marriage or divorce, moving, children, taking on the fulltime care of a parent, and retirement. Making a commitment to live a worthy life, changing diets to gluten-free or vegan, deciding to avoid all plastics, turning a dream into reality: these are also life transitions.
Often, very often, these last three are the hardest changes. They require a re-commitment every day, every minute, every second. They are individual changes, perhaps prompted by family and friends but dependent on the sole self to maintain the commitment. And they require re-thinking constant aspects of life that most people never even consider.
Deadline: Junction on the Journey
Transitions are like junctions in our life's journey.
The question we ask ourselves is this~ Where do I want to go when I reach that junction?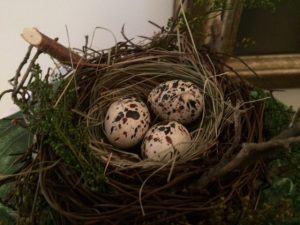 Two years before the Think like a Pro decision (now that's five years ago), I had moved. That move began changing my life. I was happier with less stress. I was creating my own little nest rather than living (and dealing with) a house that was never really mine.
In moving, I had to consider HOW and WHERE I wanted to live and WHY I wanted to live that way.
When I saw that major life transition approaching, I decided that I no longer wanted to drift. I wanted to consider my life choices instead of unthinkingly going through life, doing the next thing. WHEN that change came, I needed to have my personal change already in motion.
Knowing me, if I didn't get ready for it, the time for the change would approach then pass by without me really noticing it.
Here's WHAT I wanted ~
one: to become healthier via diet and exercise.
two: to become minimalist–although I was already halfway to this one.
three: to become a published writer.
This blog is about that third change.
Deadline: Become a Published Writer
For many, many, many years ("What I tell you three times is true") I tried the traditional publishing route and collected a thick file of rejections from editors and agents. I also accumulated several completed manuscripts.
Looking back now, I admit those manuscripts were badly written and horribly constructed. No grammar errors. Engaging characters. Interesting plots. But they didn't really "work". Truly, madly, deeply didn't work.
I gave up and decided I needed to learn more about writing and genres.
In the intervening years, while I dealt with other life changes, I did learn even as I kept writing–but the writing was more like dabbling.
Here are the best three books that guided my learning:
Dwight V. Swain's Techniques of the Selling Writer, from 1965 and still relevant. A small portion of the book is about Scenes and Sequels. Books are made up of Scenes and Sequels.

Scenes require goal, conflict and disaster.
Sequels require reaction, dilemma, and decision.

Deb Dixon's

Goal, Motivation and Conflict

gave me an epiphany: All primary characters and most secondary characters need their own GMC.
Christopher Vogler's

The Writer's Journey

, explaining both character and plot, led me on a circuitous route back to Carl Jung's character archetypes and Joseph Campbell's archetypal monomyth.
Deadline: Dabbling at the Dream
And then I reached 2013–with that life transition looming ahead. Four years away. More than enough time.
Or so I thought.
I resolved, as I normally resolved, to become published.
That resolution went the way of other resolutions: I had a major push which gradually sputtered and nearly stopped.
By summer, I was angry with myself. "Here, you resolved this! What have you done? Nothing! Nothing! and Nothing!"
What I told myself three times was true.
By the first of November, after dabbling away at my dream and still without a plan, I was even angrier.
Advent (no, this is not a non sequitur) is a special season of the year for me. Raised in a stripped-down church that barely recognized the liturgical year, my first introduction to Advent was eye-opening. The miraculous four-week season before Christmas remains as glorious as that first occasion years before.
Knowing Advent was coming, I decided that my writing needed to have its own New Advent.
I needed Writing Goals.
I would need a Website once I was published.
So, Advent 2013, I set my goals. I was so eager, I didn't wait for the first Sunday of Advent.
By the Saturday before the second Sunday of Advent, I realized my first problem.
I still wasn't writing, not enough, not consistently enough, to produce words that would lead to my goal: TO BECOME A PUBLISHED WRITER.
Just Dreaming the Dream and Dreaming about the Plan for the Dream wasn't Accomplishing the Dream.
Deadline: Dreaming the Plan
That Saturday before second Sunday of Advent, I realized that I needed a plan. I needed to stick to the plan.
I growled about publishers and agents who had rejected me in the past.
And then a box arrived from Amazon. It contained my first Kindle. A Kindle Fire.
I fired up the Kindle and bought my first book. And read it. Finished it Sunday morning. Did my personal Advent service in my own little nest.
And had another epiphany. (I know: I don't get them very often.)
That Kindle book was by an author I didn't know but had been at an extremely reasonable price to try. It was Steampunk Fantasy, which I knew was currently "BIG" in the writing marketplace. I had also bought a Jane Austen, Winnie the Pooh for the illustrations, a cookbook (which I asked Amazon to take back because it didn't load properly–and Amazon did!), and a couple of cozy mysteries. But the unknown author was the one I read first: Lindsey Buroker, The Emperor's Edge.
As I finished my Advent readings, I realized a couple of major things: Buroker had uploaded her own book. She didn't have a "Traditional Publisher".
Which meant I COULD DO THE SAME.
I had research before me. How did she format her manuscript? How did she develop her cover?
I scrolled through the Amazon Kindle store and realized very quickly: Several books were self-published (Indie!). Many covers were crap. Some covers were very, very good. I wanted a very, very good cover.
I was going to have to research a cover designer. (That search took 18 months. I thought it would take 3.)
I knew I would need a strong start because I am such a slow writer: so I planned to put three books out over the course of three months. It would take maybe a year. I gave myself a little leeway and said, "August 2015 I will publish my first book."
Which meant I had to stop dabbling away at four different manuscripts (yes, I had that many MSs in the works).
Deadline: Planning the Dream
Three Books for the Back-to-Back
By the third Sunday of Advent I had selected a manuscript to finish first. It was a story that I wrote during the worst three years of my life.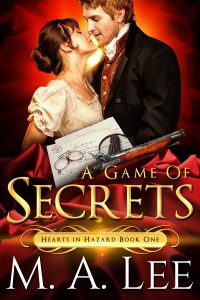 I decided how long its revision would take. Smugglers and Spies became Secrets at the Hawthorn Inn became A Game of Secrets. I know: Revision is difficult. It took longer than I anticipated.
I had a half-finished manuscript idea for its "sequel", and I thought I would give myself six months to work on that book. A Game of Spies took nine months.
The third book that would tie-in with the first two became A Game of Hearts.
August 2015 was the month I set for my first Indie publication: this would be the practice run. October and November and December 2015 for my second, third and fourth Indie publication.
By the fourth Sunday of Advent I diagnosed my first two problems:
Not sticking to my deadline.
Not writing every day.
Later on, I diagnosed additional problems: These became the Seven Lessons of Think like a Pro: A New Advent for Writers, first a blog series on this website and then the handy little manual you can buy on Amazon Kindle.
Deadline for The Practice Run
With August 2015 looming close, I pulled out a manuscript that I thought would be a good practice run. It was a different genre from the back-to-back books. A fantasy would need a pseudonym: Edie Roones was born.
I selected my second oldest completed manuscript (I have older book starts, but only one manuscript completed before this one). This book began life as The Sword of Treasach then became Castle Warder then became Steel and Blood and finally developed into Summer Sieges. (I know! Revision is HARD. This book had FOUR revisions, each one a nearly complete gut.)
I put the Seven Lessons of Think like a Pro into action during the revision of Summer Sieges. Those lessons worked! Especially the third lesson about PLOT.
Barely, barely before August, as I slaved through the revision of this old, old manuscript, I found a cover designer I thought would work, based on a Lindsey Buroker cover. (I owe Ms. Buroker a LOT!). Deranged Doctor Design: I love those people!
At the very beginning, for A Game of Secrets, we had one major glitch, my fault since I didn't tell them enough about what I wanted and didn't want, but they rolled with my requested change. They have delivered BEAUTY every time since.
August hit.
DDD delivered the cover: exactly what I wanted. (BTW, they talked about branding. I had more research to do.)
I finished Summer Sieges. Edited it. Corrected it. (If you found any errors, please tell me!) Uploaded it.
I made that deadline.
Deadline: Accomplishing the Dream
Since August 2015, using the Seven Lessons of Think like a Pro, I have published these:
Summer Sieges / Edie Roones: drastically revised manuscript / 2015
October: A Game of Secrets / M.A. Lee: revised manuscript / 2015
November: A Game of Spies / M.A. Lee: revised then finished manuscript / 2015
December: A Game of Hearts / M.A. Lee: new manuscript / 2015 (my third favorite book, thus far)
"A Matter of Trust" / Edie Roones: previously published short story / my first ever published work / 2016
Digging into Death / M.A. Lee: revised manuscript / 2016 (my second favorite book, thus far)
Autumn Spells / Edie Roones: drastically revised manuscript: began life as The Tower of Lannoge, became Green Wielder then Green Magic, White Sword. / the first book I ever completed / 2016
January: The Dangers of Secrets / M.A. Lee: new manuscript / 2017 (my most favorite book, thus far)
February: The Dangers for Spies / M.A. Lee: new manuscript / 2017
March: The Dangers to Hearts / M.A. Lee: new manuscript / 2017
Weave a Wizardry Web / Remi Black (a new pseudonym for a different fantasy genre): a drastically revised manuscript / 2017
Dream a Deadly Dream / Remi Black: revised manuscript (fourth favorite)
Christmas with Death / M.A. Lee: new manuscript / 2017
The Key to Secrets / M.A. Lee: new manuscript / 2018 (I had fun writing this one: 5th fav)
I'm currently working on another extremely drastic revision: Winter Sorcery / Edie Roones followed by Sing a Graveyard Song / Remi Black then the next M.A. Lee / The Key for Spies.
With more ideas and revisions still to come.
Deadline's First Step: Decide your Dream
Whatever you want to do, the first thing you have to do is Decide what you WANT.
What is the dream you can reach out and almost, almost grasp?
How badly do you want it?
When are you going to take hold of that dream and start turning it into reality?
Do you know what you need to do once you have hold of that dream?
Should writing be your dream, then the Seven Lessons of Think like a Pro will surely help you.
~~ M.A. Lee