Summer Challenge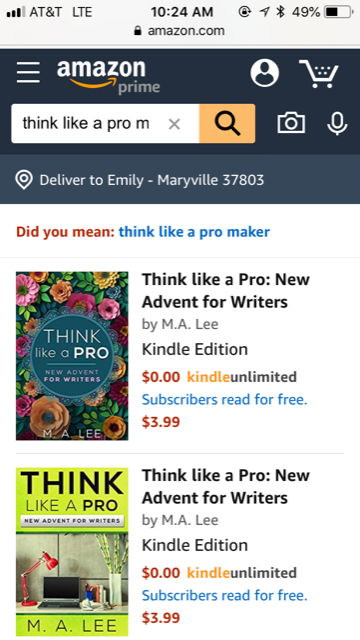 Summer challenge time! Are you ready to transform?
If you've dreamed of writing professionally–making $$$ from your words–the time is now.
But how? What are the steps? How do I avoid distractions and the dreaded writer's block? Where can I find creative exercises? When do I know I'm no longer a hobby writer and that I am a pro?
Who can help?
Well, bud, you help yourself, but here's a manual that can help you Think like a Pro.
Think like a Pro guides your growth through 7 lessons. From deadlines to multi-tasking, Think like a Pro gives advice, tips, and tricks.
The # 1 lesson for success
A mantra to keep bum in chair
Choosing a plot
Essentials for characters
Conquering Writer's Block
Sparking Creativity
Healthy Habits for projects, for yourself, and for the money you earn
Stop procrastinating, and achieve your dream. Like the writer M.A. Lee, in three short years you can become a published writer of more than 12 novels.
Purchase the beautiful flowers version here.
Purchase the guiding lamp version here.
Also available is the Think / Pro planner, a daily companion to keep your goals on track.
With an undated layout, you can start anytime and skip any vacation weeks. The two-page weekly spread offers progress meters, word count trackers, healthy habits monitors, and monthly, seasonal, & yearly reviews and previews. Record your victories. Analyze your challenges. Determine your productivity.
The Think / Pro planner and the Think like a Pro book will encourage your transformation from hobbyist to professional writer.