Welcome to A Trio of Games :: Secrets / Spies / Hearts
Regency mysteries and suspense with a dash of romance.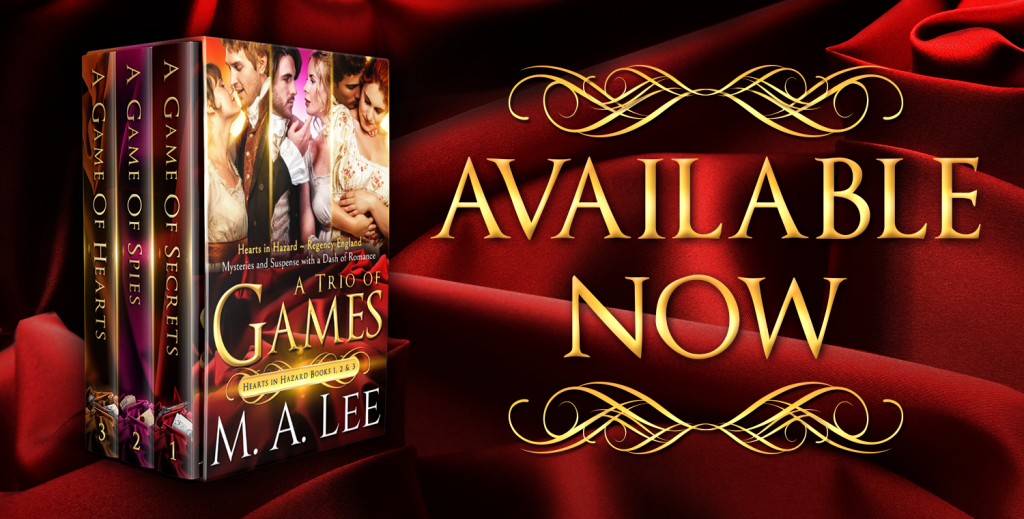 I'm excited to announce this bundle of the first three books that I published. Way back in 2015, the whole 12-book Hearts in Hazard series was just a dream. Indie publishing was a dream coming true.
Now, here in this Summer of Hearts in Hazard, every book in the series will become available in ebook and paperback formats. June saw the publication of the individual Game triptych: A Game of Secrets, A Game of Spies, and a Game of Hearts.
Today–TODAY–launches the bundled set of these three novels, available at this link.
July is for the conversion of the Danger triptych … with the three Keys in August, and the Hazard books finishing in September.
It's a busy summer.
Sink into the best reading: a heart-pounding puzzle with A Trio of Games.