Anne Morrow Lindbergh's Gift from the Sea was formative for me. It's a book that I've long promoted to friends and students, whenever they asked
for recommendations.
The main Facebook page for Writers' Ink, my publisher, is celebrating encounters with AML's book all through August and September on Snippet Saturday: You may be able to find the first AML post here.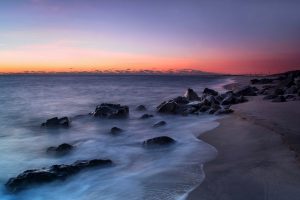 Whenever I'm beachy keen–and that's not for crowded beaches in the heat of summer, but afterwards, when it's me and the sand and the waves and the sun casting south–that's the time that I reach for Gift from the Sea.