Celebrate! The Holiday Season Is Upon Us!
We're past Halloween.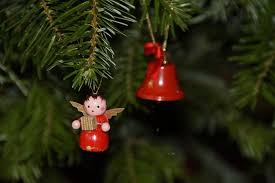 Thanksgiving!
Christmas!
New Year's!
All Important Times for Family & Friends.
Here at Writers Ink Books we will Celebrate Five Anniversaries … and Two New Releases still to Come.
Five to Celebrate in November ~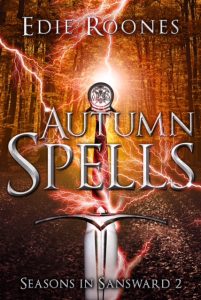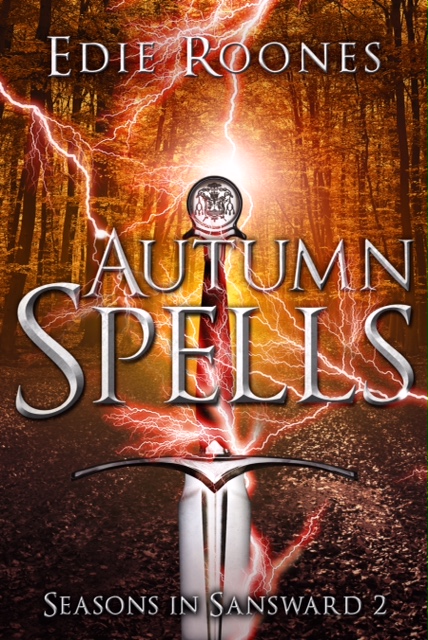 Autumn Spells
The corrupt dame Neehla wants the swordsman Hethan to bring a Green mage to Senric Keep.  There she will reincarnate herself in Saisha's younger body.  She bespells Hethan to rip away Saisha's power.
Hethan and Saisha first met in Baien Castletown. Although they were attracted, her magic prevented him from pursuing any connection.
Now the dame's dark spells brings them together.
Can Saisha disentangle Hethan from the sorcery?  Or will she be trapped and turned into a wraith while the dark dame inhabits her body?
Back in 2016, Edie Roones published her second book (which is actually the first book she wrote — and rewrote — and reworked — and revised — then totally gutted and wrote again — then revised one more time during 2016 to publish it ~ on the 5th! And we celebrate it now!
Discover more at this site: https://www.amazon.com/dp/B01MFHDUOZ
Discover more on Edie Roones' page: Edie Roones | Writers' Ink Books (writersinkbooks.com)
Edie's currently working on the final book in the Seasons in Sansward quaternary. A corrupt invading army. Gitane Witches working dark spells. Scattered mages and swordsmen determined to fight evil. [But she's distracted by Wild Sherwood, so this keeps being pushed back. Oh well.)
Book 1: Summer Sieges https://www.amazon.com/dp/B014OMJBFY
Bk 2: Autumn Spells https://www.amazon.com/dp/B01MFHDUOZ
& Bk 3: Winter Sorcery https://www.amazon.com/dp/B07BK88CDV
with Bk 4: Spring Magicks — coming for real, just not soon. Gives you time to read the others.
Dream a Deadly Dream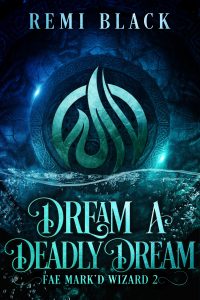 The exiled wizard Alstera wandered into Vaermonde, seeking an opportunity to rid herself of the Fae marks that shackle her power. The nightmares of the fugitive comtesse Cherai offer the chance to serve one of her penances and free one element of her power.
Can Alstera stop the poisoned nightmares before they kill Cherai? Or will she fall into the tainted blood magic before she frees Cherai from those sorcerous deadly dreams?
Published in 2017, the dark epic fantasy Dream a Deadly Dream is the second book in the grim Fae Mark'd Wizard series.
Bk 1: Weave a Wizardry Web  https://www.amazon.com/dp/B074HJG1P7
Bk 2: Dream a Deadly Dream  https://www.amazon.com/dp/B077CTRD9V
And Bk 3: Sing a Graveyard Song  https://www.amazon.com/dp/B07BK9DYDK
The opening trilogy is a best-bargain bundle of this epic fantasy, released this summer as Tangled Spells. Available as an ebook or a massive paperback here:
https://www.amazon.com/dp/B0973LXLC2
View the trailer at this link: https://youtu.be/zwWFb11GP1g
"The Lion's Den"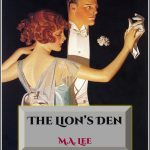 This novella, intended to be a short story, brings to the forefront two secondary characters from Christmas with Death. (See below. It's also a 2017 November publication to celebrate.
Jack Portman had never forgotten Filly Malvaise.
Then she walked into his local pub and into the clutches of a loan shark.
Can he rescue her before she falls victim to evil?
Published in 2020, "The Lion's Den" is set in the London of the early 1920s with the Bright Young Things. The returned soldiers of the Great War — like Jack Portman — have settled uncomfortably into their lives.
You can join M.A. Lee's newsletter to receive a free copy of this novella. Then you can celebrate a bargain! Email us at winkbooks@aol.com.
Christmas with Death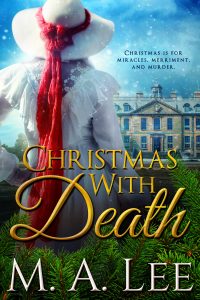 A November 2017 publication for the Christmas market, Christmas with Death was never on the plan until M.A. Lee's sister wanted to see the next book with Isabella Newcombe and Madoc Tarrant.
Christmas is for miracles, merriment, and murder.
An English country Christmas in 1919 should be a joyful celebration.  Isabella Newcombe, however, discovers only petty sniping and bitterness when she and her friends are invited to Emberley.
Rumors of affaires and drug addiction as well as accusations of blackmail sour the holiday atmosphere.  Then the four friends discover the body of a fellow visitor, shot dead and left lying in an ice-skimmed pond.
With multiple motives and suspects, will Scotland Yard solve the crime before Isabella is the murderer's next target?  Will an imperfect murder be impossible to solve?
Christmas with Death is the second novel in the Into Death series. Each novel of the Into Death series is complete and not a cliff-hanger.  Enjoy a richer experience by reading all three books in the Into Death series. All three books are available in paperback and ebook.
Bk 1: Digging into Death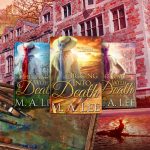 https://www.amazon.com/dp/B01LXPRKHM
Trailer   https://www.youtube.com/watch?v=zX1BPx6VUnU
Bk 2: Christmas with Death
https://www.amazon.com/dp/B077SBB4DN
trailer https://www.youtube.com/watch?v=Cgr99ForHpA
& Bk 3: Portrait with Death, published this past summer.
https://www.amazon.com/dp/B0973GVKSQ
https://books2read.com/u/b6vrjZ
Trailer available July 1, 2021 https://youtu.be/6cfEOGy-fXQ
Celebrate with a best-bargain bundle of all three books, which should come out on December 1st. No links yet. Ebook only.
Into Death
This collection contains the first three novels with artist Isabella Newcombe Tarrant, solving murders as she paints away.
It's a Best-Bargain Bundle to Celebrate!
Digging into Death
trailer https://www.youtube.com/watch?v=zX1BPx6VUnU 
Christmas with Death
trailer https://youtu.be/Cgr99ForHpA
Portrait with Death
trailer https://youtu.be/6cfEOGy-fXQ
Get the bundle at this link: https://books2read.com/u/baDN1L
Find it everywhere. Find it at the Zon.

Only One Publication for December ~ So Far.
Plans for More Books!
We would not be Writers Ink Books if we didn't also celebrate a nonfiction publication.
Discovering Your Plot
On the 29th of December, barely making 2019, DiscPlot released.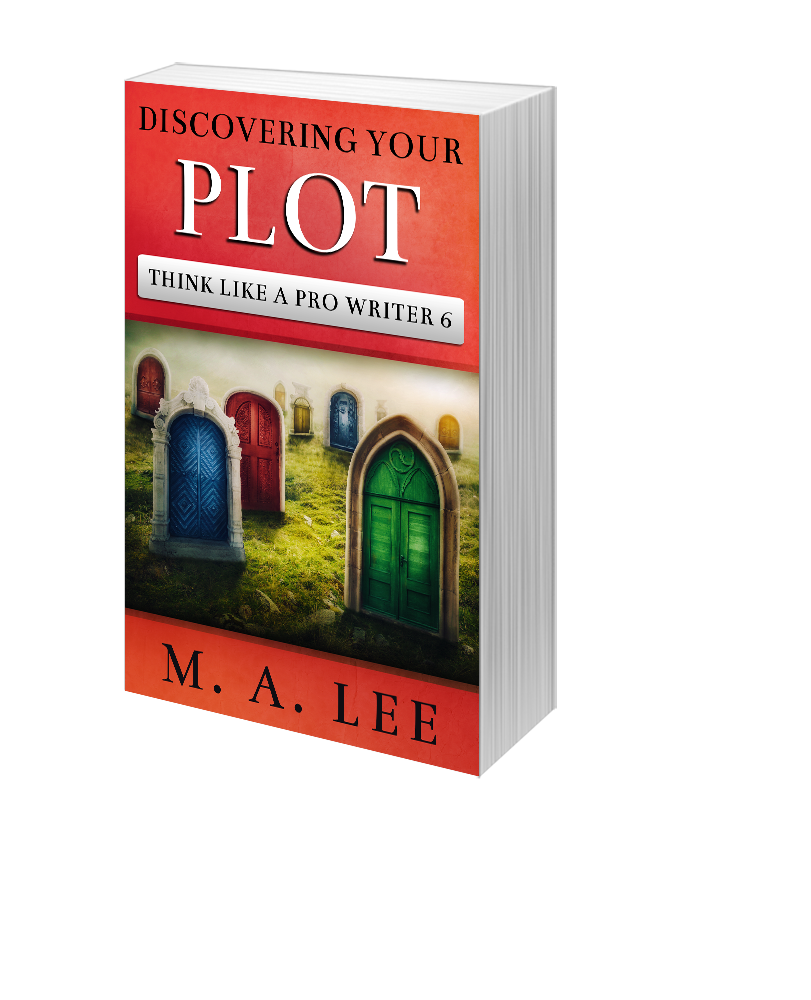 What do writers want from plot?
What do writers need from plot?
Are those questions the same? Not really.
As wordsmiths, we writers know that want and need are two different words.
The want is a circumstance that we writers can control. We want plot specifics to help us craft story and exceed reader expectations.
The need is a circumstance of obligations from reader expectations of story. While readers may want the comfort of the genre elements (the tropes), they also wish to have their interest and curiosity piqued.
Can we writers deliver on the expectations and the surprises in order to please our readers?
That's the involved question that Discovering Your Plot hopes to answer.
This guidebook covers plot structure and the necessities of genre expectations so we writers can anticipate what readers want.
It is NOT a list of tropes by genre or even a list of tropes that every novel should have.
DiscPlot explores the six most common plot structures.
It is NOT a list of characters for plot or story. It is not a list of the "17 characters your novel needs" or the "characters used by famous authors", as listed on social media sites.
It's a detailed examination of the major sections of a novel.
It's NOT a word-based or page-based formula of a novel's structure.

cover designed by — guess who?
By the end of Discovering Your Plot¸ writers will have the tools to construct a story as well as diagnose problems with pacing, tension and suspense, and sequencing events.
Discovering Your Plot is Book 6 in the Think like a Pro Writer series and the second of the Discovering set of how-to guidebooks for writers at all skill levels. While the approach is for newbies, every writer can benefit from this fresh look at any novel's framework.
The Discovering set covers Characters, Plot, Author Branding, and Sentence Craft as well as completing a Novel—from the seeds of idea to publishing the manuscript.
Find DiscPlot at this link: https://www.amazon.com/gp/product/B0838PTN49/
DiscPlot is part of the Discovering Your Writing four-book best-bargain bundle, available in ebook and paperback. As of this writing, the paperback cover has not arrived … although it is close. I will add a link when the ppb releases … and then I'll celebrate another Best-Bargain Bundle!
Here's a link for DiscWriting:
https://www.amazon.com/dp/B08691892S
View the Trailer: https://youtu.be/hTVQn92kNBk
TTFN! Celebrate your holidays!