In March, Writers Ink celebrates 8 Publications
from all Three W.Ink Authors.
Fiction & NonFiction
Mystery from M.A. Lee!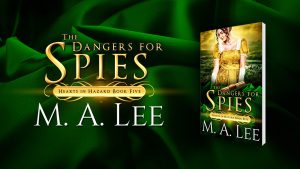 The Danger for Spies
A former double agent's past causes present dangers.
Book 5 in the Hearts in Hazard series.
Ebook https://www.amazon.com/dp/B06XJGB6T1
paperback  https://www.amazon.com/dp/1734694661
trailer https://youtu.be/g2K_Grw8l_4
3 Fant
asy Entries From Edie Roones!
Winter Sorcery 
A Gitane WitchMaster pursues two Frenc spies who stole a sphere of power, can a half-trained mage and a simple temple cleric help them escape?
Book 3 of the Seasons in Sansward series.
Ebook only https://www.amazon.com/dp/B07BK88CDV
The short story "Tod the Fox & the Faeries in the Ring"
Part of the Wild Sherwood series
Never enter a Faerie Ring. Faeries like to play.
https://books2read.com/u/mYyOAx
"The Poisoner & the Faerie Huntsman"
another short story in Wild Sherwood
Never reveal weakness to a Faerie.
https://books2read.com/u/b5X9ZO
https://www.amazon.com/dp/B09WZQPQW5
Here's the Into Wild Sherwood trailer:

3 Works of Fantasy from Remi Black!
The epic Novel

Sing a Graveyard Song
Suspicious villagers, justice-seeking pursuers, and foul sorcery are nothing compared to a blood-drinking monster.
Book 3 of the epic Fae Mark'd Wizard series.
Ebook only https://www.amazon.com/dp/B07BK9DYDK
2 Novellas in 2 different Elemental Magic
series!
Remi is currently writing the 3rd series, Spells of Water. 
The first novella in this trilogy published in the autumn, Torrent of Evil. Remi is writing the 2nd novella, Storm of Spells.
Novella 1:

To Curse the Wyre
Hunter. Hunted. Who is who?
Ebook only. Part of the Spells of Air series, featuring the not-wizard Oriella and the mercenary Rhoghieri named Grim.
https://books2read.com/u/4AOG8k
Novella 2

: 

The Riven Gate

Bloody fate balances death on one scale, destruction on the other. Will Desora and Brax survive their next encounter with an eldritch monster?

Ebook only. Book 2 of the Spells of Earth series.

https://books2read.com/u/mVRGoP

 https://www.amazon.com/dp/B09WJQHL2S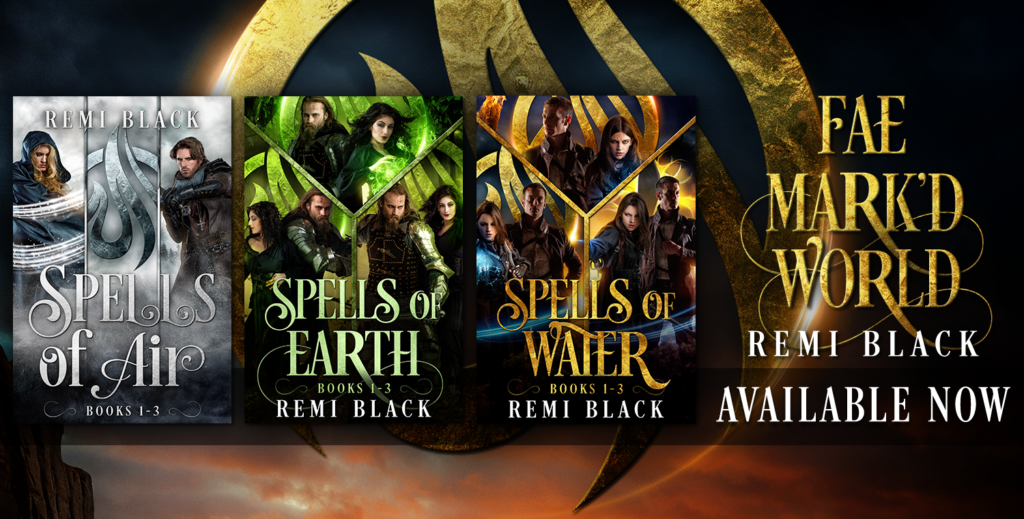 Exclusive from Writers' Ink: nonfiction!
Discovering Your Novel

by M.A. Lee
When your goal is publication, Discovering Your Novel is the guidebook to help you overcome the Sisyphean task of first word to publication. With the goal of completing a novel in 52 weeks, this guidebook can be self-paced or tracked week by week for persistent success.
Book 4 of the Think like a Pro Writer series & the first book in the Discovering Writing Craft series.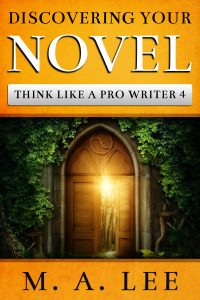 Ebook or Paperback  https://www.amazon.com/gp/product/B07PYYM2LG/
https://www.amazon.com/dp/B07PYYM2LG
What kind of story drives you to read?
Read it … or Write it!