Start January off Right!
Three Books to Enjoy!
From M.A. Lee, we have two Regency mysteries with a dash of suspense.
From Remi Black, we have the second novella in the Fae Mark'd World series, Spells of Air.
We also have the audio Podcast from
The Write Focus

.
Mysteries Fused with Romance
First up, we have two of the three Key titles in the Hearts in Hazard series. All three have strong male protagonists. With The Key for Spies, Lee also achieved 1.5 million published fiction words. With all the titles that she's published since 2019, she's over 2 million published words.
The third book in the subseries is The Key with Hearts. We'll celebrate that novel in February.
On January 15, The Key for Spies.
Spies and traitors.  Lies and treachery.  Unexpected love where bullets fly.
One traitor destroys loyalty.  What will two traitors destroy?
Here are three links.
The ebook and paperback can be published at online distributors everywhere or ask for it at the library: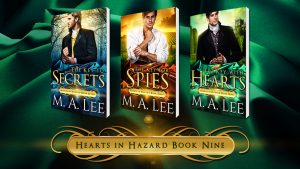 A Trio of Keys with Intriguing Men
On January 20
The Key to Secrets, book 7 in the Hearts in Hazard series, published in 2018 and featuring one of Lee's recurring characters, Constable Hector Evans.
Dark Hearts and Sharp Knives.
Hector Evans has plenty of suspects for a bloody death—including the woman he once loved.
View the trailer at this link: https://youtu.be/1Sj7NfvxzXg
The ebook and paperback can be found at online distributors or ask for it your library.
Amazon: https://www.amazon.com/dp/B0795F86YW
B&N / Kobo and more: https://books2read.com/u/mZj0Ke
Fantasy Fused with Romance
On January 25 is Remi Black's To Charm the Wind,  published in 2021 and now 2 years old!
To Charm the Wind has entered the terrible 2's!
When Haven isn't a Sanctuary—
When the untried wizard Orielle enters the Wilding on her journey to Iscleft Haven, she expects threats from bears and mountain lions, vipers and hornets.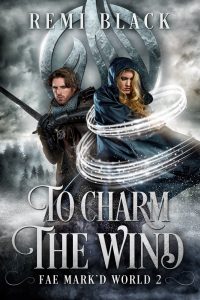 She certainly doesn't expect the creatures of legend: wraiths and gobbers, shape-shifting wyre, and the Dark Fae called the Kyrgy.
Grim, an outcast from Iscleft Haven, is the keen steel that stands with her against these dangers.
Yet when they reach the Haven, the elder arrests Grim. The Haveners aren't interested in a renewed alliance with the Wizard Enclave.
Is her mission for the Enclave in vain?
Will she ever escape the Wilding?
For Writers, the January series of

The Write Focus

.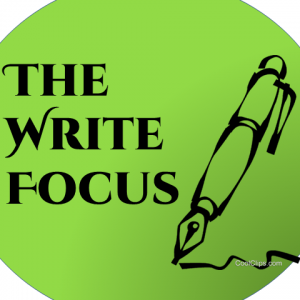 January starts with a free opening scene.
The starting series for 2023, our fourth season, is Discovering Characters. Enjoy!
Visit

The Write Focus

website for more information and links to every episode.
Here's the link to the blog site: https://thewritefocus.blogspot.com/
Enjoy January and look forward to February.
The thaw is coming!