Back in 2018, after revising and expanding my first non-fiction book, Think like a Pro for writers, the genius idea for a writer's daily planner struck … and I followed that creative spark to fruition with
the Think/Pro Planner for Writers.
Why should you get yours today? Well . . .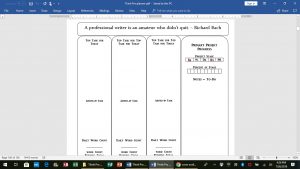 How about a daily tracker for words?
A quick record for maintaining the daily habits necessary for daily brain health?
Inspirational Quotations for each Week?
Project Planning for the Week with a Progress Tracker?
Reviews followed by Previews for Monthly Success? And Seasonal Success?
A brief Yearly Preview along with an in-depth Yearly Review?
Notes pages front and back for quick reference?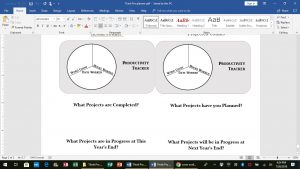 A size large enough to record the daily necessaries? A size large enough to stand out against those binders on your crowded bookshelf?
Covers that match the original Think like a Pro guidebook that started it all? And covers that look good on the desk?
Only $15.00.
That's $1.25 a month.
Or 27 cents per week.
Or 4 cents for each day of a solid year.
& the T/P Planner stretches beyond a single year by about a month! Free days!
Here's the best part of all ~ Undated so you can start and stop at will.
Start now / start with the first of the month / start seasonally.
More than 52 weeks in a two-page spread across the 8 x 10 size.
This planner won't get lost on the desk.
This planner will sit out as a daily invitation to "Come and write".
Think / Pro is THE PLANNER for every working writer, newbie, gonnabee, and total pro.
Find the guiding lamp edition at the link below. Use this link for the floral edition.