Over at Writers Ink Services, the blog series on 13 Bits of Advice to Start Writing in ending. The final blog is focused on the hardest problem all writers face. Newbie, Wannabe, Gonnabe, and Be ~ all writers struggle with one simple thing :: How to Keep Writing.
Writers Ink has a few resources for writers. While some are directed specifically for newbies, they are excellent guides for writers anywhere in their journey.
Writers Resources
from Writers Ink
To gain a professional writer's perspective, Writers Ink as the Think like a Pro Writer series.
Think like a Pro
The first book in the series, Think like a Pro, presents 7 lessons to change your mindset from hobby writer to professional writer.
The book is available in two editions (different covers) and in paperback or electronic:
the guiding lamp https://www.amazon.com/gp/product/B07DYJDY5S/
or the floral https://www.amazon.com/Think-like-Pro-Advent-Writers/dp/1983247685/
Think / Pro Planner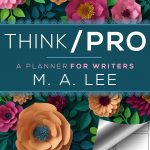 The Think/Pro Planner for daily word counts and project tracking Also available in two editions to match the Think like a Pro guidebook
Guiding lamp https://www.amazon.com/Think-Pro-Planner-M-Lee/dp/1983248673/
Floral https://www.amazon.com/gp/product/1983248592/
Think/Pro is only available in paperback. How else are you going to plan projects, track word counts, note down meetings and daily events, and highlight successes!
Discovering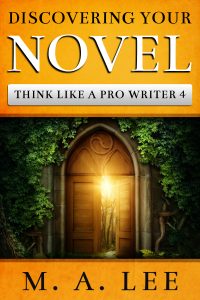 Discovering Your Novel, everything you need to know to write your first novel or to rescue those story ideas that never turned into completed manuscript. Designed to write your novel in a year and set up in a weekly format, with Charts! https://www.amazon.com/gp/product/B07PYYM2LG/
Discovering Your Characters, just published! Everything you need to know to develop engaging characters, from archetypes to angst, couple bonds to team roles, and much, much more. A reference for your writing shelf!
The Discovering set will continue with Three more books.
Discovering Your Plot will be this fall.
Discovering Sentence Craft will be for the holidays.
and Discovering Your Author Brand will be for the New Year, to start 2020 off as Your Writing Year!