Here we are, the second day of the year. How are those resolutions coming?
Got the exercise in? Check!
Got the budget set? Check!
Resolved to get along with uour co-workers and your boss? Check! Brought doughnuts!
How about your dreams? Did you take those into consideration when you were making your resolutions?
If you have a major dream about becoming a professional writer–and you have no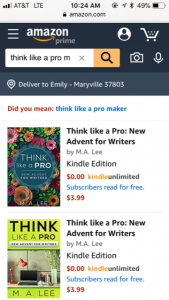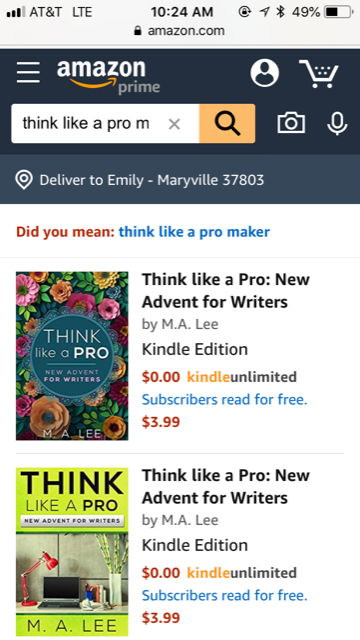 trouble getting starting with a story, then we can guide you to a book designed to help you become the pro you dream of.
Think like a Pro is all about–well, thinking like a professional writer.
Seven lessons guide you through the process. Try this link for more information.
And for a weekly planner to help you stay on track, track your word count, and count your progress, this link offers the Think/Pro planner for writers.
Think/Pro with your writing. Eventually, you'll be PRO.
And no, it's not too late. It's never too late. Just start. And every time you think of it, start again.
That's the beauty of the planner. It reminds you to think of your dreams.
~ M. A. Lee